The hard copy of the Spirit Animal Oracle, published by Beyond Words Publishing, is now available!
The Spirit Animal Oracle is also available as an app on Apple, Google and Amazon app stores.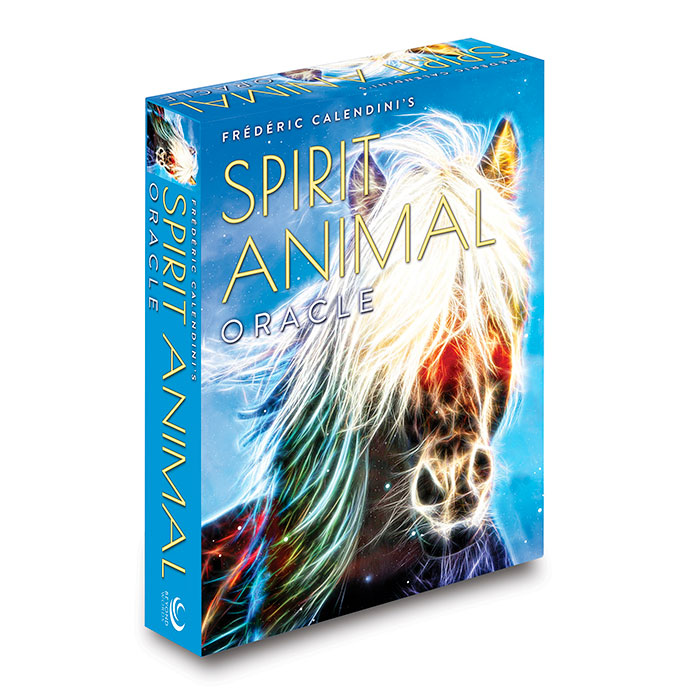 ---
About the deck: Animals are not only wonderful companions on this earth, they are also powerful symbols. In shamanism, animal spirits – also called totem animals – are invoked for guidance and inspiration. They are used as archetypes and helpers, since every animal has a very specific energy, with unique talents and skills we can call upon.
The Spirit Animal Oracle, created by Frédéric Calendini, is a beautifully illustrated 48-card deck that will help you reconnect with these benevolent and wise guides. Use this deck to get deep reflections and insights about your daily issues or long term projects. Draw a single card for a quick reading, or explore more complex spreads for deeper understanding. You will be amazed at all the great advice and support the animal spirits have to offer!
---
This deck is part of the amazing Indie Goes Oracle Cards collection app!
Key features of the app:
– Try the full deck for 7 days, for free!
– A complete deck of 48 cards*, beautifully illustrated, covering many topics regarding daily issues
– 3 types of readings (1, 3 or 5-card readings)
– You can save your readings to a journal for further reference
– Share your readings with your friends, by email, on Twitter and Facebook!
Download the app now by clicking one logo below, or get free readings by trying our online demo version!