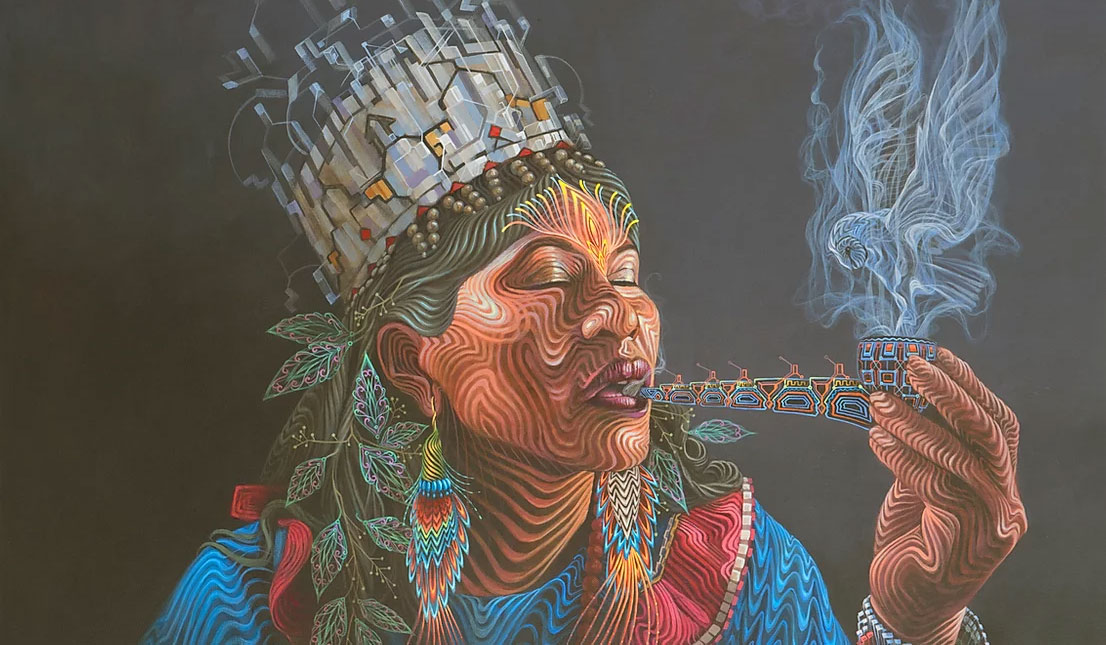 In the Amazon tradition, when an apprentice follows the path of the curandero ("healer"), he follows diets that allow him to connect with the spirits of the plants. In this moment of deep communion and meditation, in total isolation, he can then receive icaros, healing songs taught directly to him by the plants he is dieting.
Today I would like to share with you a personal icaro, which I received during my shamanic practice. This icaro is a prayer to the spirit of Tobacco (or Mapacho), a very powerful and central teacher plant in Amazonian shamanism.
Tobacco is a grounding, calming, cleansing and protecting plant. It is used in many ways: either in sopladas (tobacco smoke is blown on the person being treated), as a purgative decoction, or as a snuff powder (called Rapé – pronounced Ha-pey). Rapé combines Mapacho with different plants or tree ashes, and many recipes exist depending on the tribes and the people who prepare it. It is a very powerful medicine that calms the mind and opens the heart.